Discover new books by British-Asian authors
View new books below or click 'Upcoming' to set your own date range

Red Pill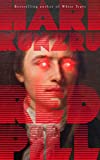 'I knew there was something profoundly but subtly wrong, some urgent question I had to answer, that concerned me in isolation and couldn't be solved by waking Rei or going on the internet or padding barefoot into the bathroom and swallowing a sleeping pill. It concerned the foundation for things, beliefs I had spent much of my life writing and thinking about, the various claims I made for myself in the world.'

When a Brooklyn writer leaves behind his young family to take up the offer of a three month residency at the Deuter Centre on the shore of Berlin's Lake Wannsee, he arrives with romantic dreams of days devoted to total artistic absorption. However, The Deuter Centre turns out to be anything but the idyllic writerly retreat he imagines and, rather than study at the clinical and closely monitored desk assigned to him, he opts to spend much of the time holed up in his bedroom watching Blue Lives, an ultraviolent cop show with a bleak and merciless view of the world.

One night, while at a glamourous party in the city, he meets Anton, the charismatic creator of Blue Lives, and they strike up a passionate and alcohol-fueled conversation about the pessimism at the show's core. It is a conversation that marks the beginning of the writer's obsession with Anton and leads him on a journey into the heart of moral darkness that threatens to destroy everything he holds most dear, including his own mind.

Red Pill is a novel about the alt-right, online culture, creativity, sanity and history. It is the story of the 21st century, told through the prism of the centuries that preceded it, and it shows how the darkest chapters of our past have returned to haunt our present. More than anything, though, Red Pill is a story about love and how it can endure in a world where everything else seems to have lost all meaning.
Note: We use Amazon affiliate links and earn a small commission if you click through and make a purchase. This goes back into the running of Asian Booklist.